Raw Vision is the world's only international magazine of outsider art and has been taking part in the Outsider Art Fair in New York ever since the fair was first founded at the Puck Building near Houston Street in 1993.
Over the years Raw Vision magazine has introduced hundreds of previously unknown artists to the field as well as publishing in-depth articles on aspects of many of outsider art's great creators.
With news of outsider exhibitions and events from around the world and reviews of important books and exhibitions, Raw Vision is essential reading for any serious follower of outsider art.
Raw Vision is a quarterly magazine; all back issues published over the past 34 years are available to purchase. Both print and digital issues are available.
We stock an exclusive range of books on the subject of outsider art and art brut, including our wonderful eBook editions of the Outsider Art Sourcebook.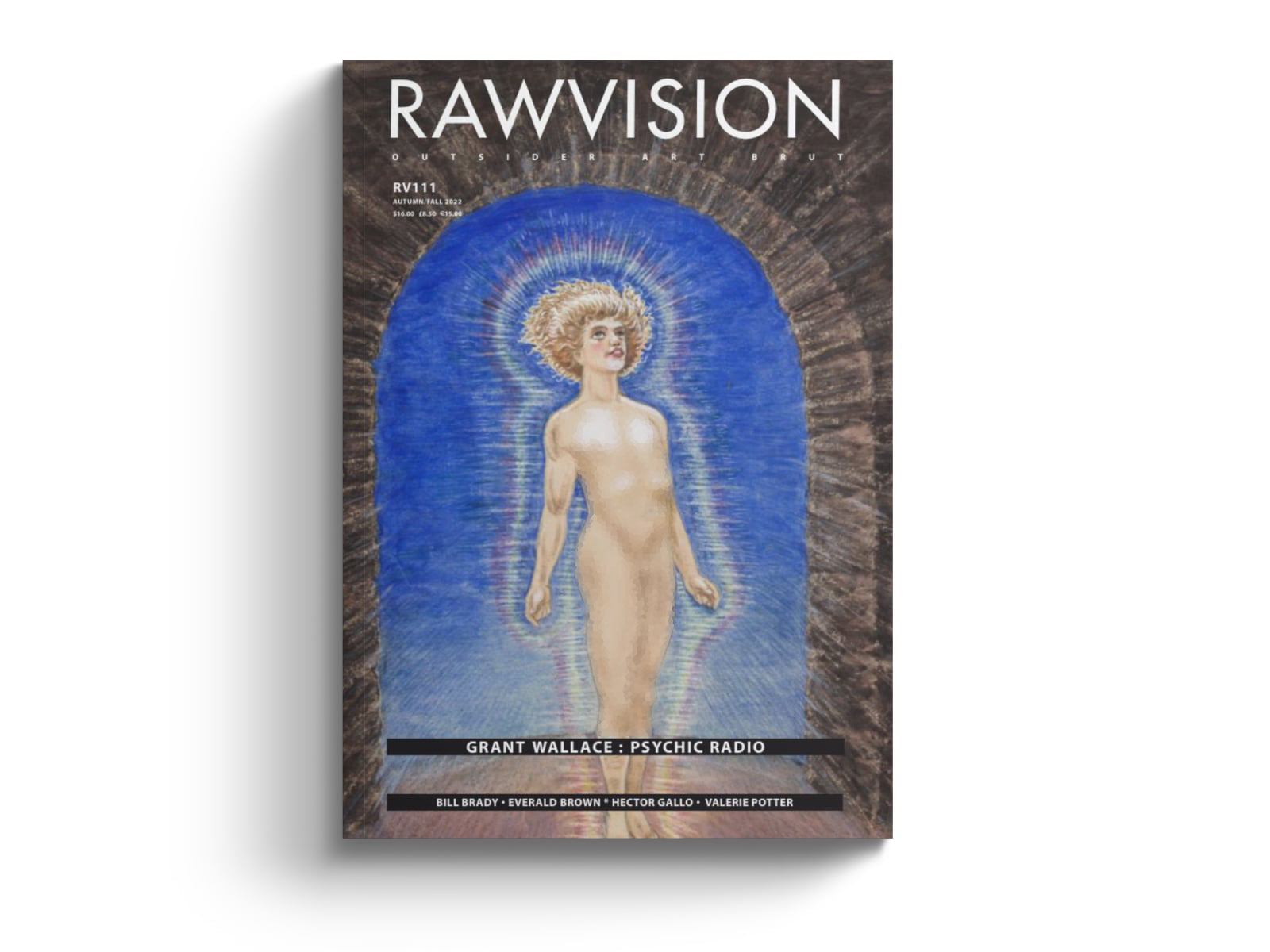 Issue #113
Regular price
Sale price
$16.00
Unit price
per
Special
Sold out
View full details